Back
Conferences on Apitherapy with Dr. Stefan Stangaciu in Montreal.
April 29th, 2016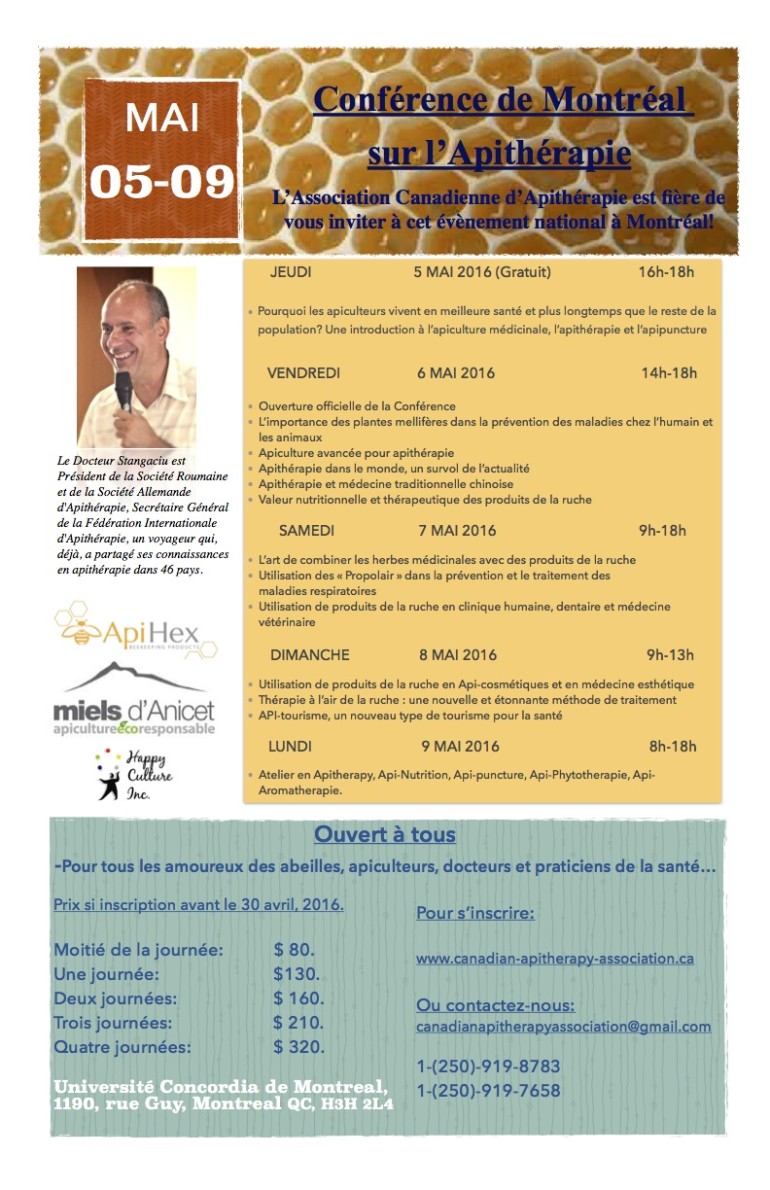 We have the unique chance to receive a seminar by Dr Stefan Stangaciu, world famous, right here in Quebec, in Montreal!
From May 5 to 9, 5 days of conferences on the use of bee products for health and wellness.
The apitherapy is a great emerging resource for therapist.
This conference will address the general public, but even more specifically to health professionals and beekeepers.
Concordia University in Montreal, Room GN E-104
1190 Guy Street, Montreal, QC H3B 2L4