Back
Massage Therapy Starter Kit
June 20th, 2022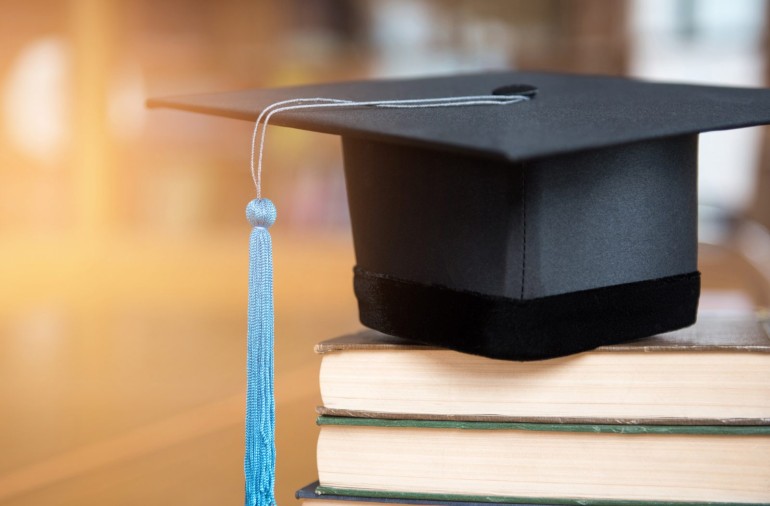 That's it, you are officially certified as a massage therapist! You want to make it your new career but don't know where to start? This text is for you! Here is a practical starter kit to get you started! Of course, these steps may be different depending on where you want to work or your personal goals as a massage therapist.

Making yourself known
Why wait to officially graduate before you start spreading the word? Sharing your project in advance will create interest in your circle. This increases your chances of getting candidates when the time comes to launch your services, especially since you will need to find volunteers for your end-of-training practices anyway. This may make your job much easier. Of course, you won't be able to practice officially until you have your certification in your pocket, but there is nothing to stop you from starting to build your community. Having visibility on social networks or on Internet search engines is not something that can be obtained tomorrow morning with a snap of the fingers. You might as well start as soon as possible!
For example, you could open a Facebook page or launch a newsletter where you can inform your potential future clients about your massage therapy training and what motivates you about this profession. Or why not share articles from outside sources or write your own blog articles about the benefits of massage? There are many ways to promote yourself as a massage therapist, both online and offline. However, in this day and age, it's important to consider the importance of digital technology in our lives. Opening a website and maintaining a professional page on a social platform is often a good starting point, even if, later on, word of mouth and referencing are usually more winning!
Get certified by a recognized association
To be recognized and be able to issue insurance receipts, you must then register with a professional massage therapy association. There are several such associations in Quebec. Each one has its own particularities. It is therefore worthwhile to store around by checking the membership criteria as well as the benefits offered. Massage therapy associations work with insurance companies so that your clients can be reimbursed for a portion of their consultation fees.
Moreover, by becoming a member of a professional massage therapy association, you guarantee your clients that you have a minimum number of hours of training and that you respect a code of ethics and deontology. Finally, being a member of an association allows you to benefit from many advantages such as the posting of your services on their website (members' directory), access to continuing education and support in your practice.
Determine where you want to practice
There are many places to practice massage therapy. Some massage therapists work as employees in health centers and spas or as self-employed in clinics, homes or at home. You'll be spoiled for choice. What kind of environment would you like to welcome your clients in? A place where there is an incredibly relaxing atmosphere or a multidisciplinary clinic where there is action and where you can rub shoulders with other health professionals? Do you want to manage your own rates, hours and clientele or would you prefer to have established visibility and access to a receptionist who fills your schedule? While being your own boss will generally allow you to earn a higher income, your responsibilities may be greater. It's up to you to decide what appeals to you the most. Some massage therapists also choose to start in a spa and then develop their own personal business on the side. Everything is possible and one does not prevent the other! If you feel a little lost, ask other massage therapists about their background and experience.
Get professional insurance
Once you have found a place to practice, whether you offer your services in health centers and spas or in your own clinic, you will need to have professional insurance. Proof of insurance is often required when massage therapists are hired by a company. Professional liability insurance will protect you from risks related to your practice (e.g., a client who is injured in your workplace, a client who sues you for malpractice, etc.). Most massage therapy associations have agreements with insurance companies to provide you with this type of coverage.
Buying equipment
The equipment you need will depend on where you practice. If you are practicing as an employee or on contract in a clinic or spa, be aware of what you will be provided with when you are hired before you sign a contract. Here is a list of the most common items you will need as a massage therapist.
The essentials
- A massage table
- A mattress cover for the massage table
- Sheets: flat sheets, fitted sheets and a headrest cover. The best sheets are cotton and lint-free.
- A warm, cozy blanket to keep your clients warm
- Log cushions for knees and neck and shoulders (when the person is prone), special cushion for massage of pregnant women
- Massage oil or gel (remember to choose a hypoallergenic oil)
Other accessories
- A waist belt for the massage oil if desired
- Muscle relaxant balm (there are some with a hot or cold effect)
- A heating blanket (or heating pads)
- A pillow or an eye mask