Rental Workspace
Local à louer - Pointe-aux-Trembles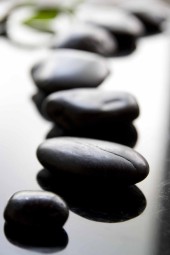 Publié le 22-09-2016
FICHE TECHNIQUE
Localisation
Situé à Pointe-aux-Trembles dans l'est de Montréal. Pointe-aux-Trembles est facilement accessible par l'autoroute 40, la rue Sherbrooke est, et la rue Notre-Dame est. Le local à louer est situé au 12357 rue Victoria coin de la 17ième avenue. Vous pouvez y avoir accès par la rue Notre-Dame est de la 16ième avenue, et par le boulevard Tricentenaire et par le boulevard St-Jean Baptiste de l'autoroute 40. Aussi accessible par autobus.
Type d'immeuble
Vocation mixte, résidentiel et bureau, le local commercial est situé avantageusement au rez-de-chaussée sur rue Victoria, entre le boulevard Tricentenaire et le boulevard St-Jean-Baptiste.
Section bureau
500 pieds carrés de superficie, divisée en trois parties, dont deux bureaux fermés et une réception très éclairée, conçue pour un bureau d'affaires et/ou professionnel de la santé. Aussi, possibilité de partager le local.
Prix
$500.00 par mois, taxes en sus (en mode partagé à discuter).
Stationnement
Stationnement extérieur sur la rue Victoria et sur la 17ième avenue. Beaucoup d'espace disponible et aucune vignette. Lors du déneigement, la rue Victoria est l'une des premières rues à être déneigée.
Contact
Hélène Vincent
Cell : (514) 242-4254
Courriel : he.vincent@videotron.ca
Local à louer - Pont-Rouge

Publié le 19-06-2016
Bonjour,
La clinique de santé Pont-Rouge est actuellement à la recherche de professionnels de la santé pour se joindre à son équipe. La Ville de Pont-Rouge présente de nombreux avantages pour des professionnels de la santé. Située dans la MRC de Portneuf à moins de vingt minutes de Québec avec accès facile par l'autoroute Félix Leclerc (aut. 40). La Ville de Pont-Rouge est caractérisée par une population jeune et dynamique; la plus jeune de la MRC de Portneuf. Elle compte environ 10 000 résidents et jouie d'une localisation avantageuse au carrefour d'un bassin de population de 25 000 personnes. Vous trouverez sur le site de la Ville http://www.ville.pontrouge.qc.ca/ les nombreuses activités et attraits.
Actuellement l'équipe de la clinique de santé de Pont-Rouge est composée de huit médecins ainsi qu'une infirmière clinicienne, nutritionniste de même qu'un orthésiste-prothésiste. D'autres professionnels de la santé ont déjà manifesté leurs intentions et devraient se joindre à l'équipe prochainement. La clinique est associée au GMF de Portneuf. Elle a été récemment rénovée et bénéficie d'une localisation avantageuse au cœur d'un zonage institutionnel avec un vaste espace de stationnement à proximité de tous les services (pharmacie, restaurants, centre de conditionnement physique, épiceries, services bancaires, etc.). Parmi les services offerts par la clinique aux professionnels, on retrouve :
Services
Espaces de rangement
Salles d'attente
Cuisinette
Ascenseur
Salle d'archive - voute sécurisée
Portes automatiques
N'hésitez pas à nous contacter afin que nous puissions évaluer vos besoins.
Merci et bonne journée
LOCAL À LOUER
Publié le 19-09-2016
Studio d'entraînement privé
Avec réception
Grandeur 14'x10'
Cherche: Chiro, ostéo, masso, acupuncteur, nutritioniste...
Prix: 750$/mo négociable (accès au gym)
Adresse : 1319 rue Bergar
Contacter Gianluca Boldarin, propriétaire
450 667-5051
Salles de consultation à louer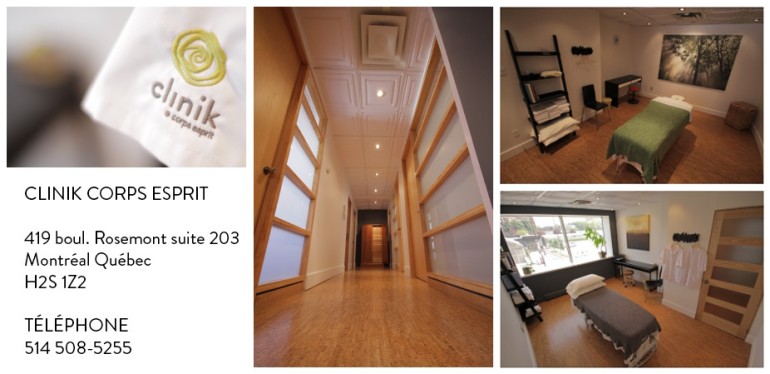 Publié le 30 juin 2016
Clinik Corps Esprit est à la recherche de thérapeutes pour la location de salles thérapeutiques. Que vous soyez ostéopathe, massothérapeute, naturopathe, herboriste, acupuncteur, psychologue, psychothérapeute ou conseiller d'orientation, nous sommes persuadés d'être en mesure de vous offrir un espace professionnel et stimulant bien situé en face du métro Rosemont, au 419 boulevard Rosemont suite 203, Montréal, H2S 1Z2
Nous vous offrons la possibilité de pouvoir enrichir votre pratique au sein d'un groupe multidisciplinaire pour qui le bien-être des clients est au coeur de sa pratique.
CLINIK vous offre:
• Salles professionnelles fenêtrées de 120 à 190 pieds carré
• Cartes de visite personnalisées
• Visibilité sur le web
• Système de gestion d'horaire et prise de rendez-vous en ligne
• Table électrique ajustable et chauffante
• Literie complète et lavage des draps
• Matériel thérapeutique de base (gants nitrile, stéthoscope, marteau réflex, ...)
• Matériel de bureau et papeterie professionnelle
• Réseau sans fil
• Accès rapide au métro Rosemont (en face)
• Ascenseur pour la clientèle à mobilité réduite
• Plancher de liège confortable pour un travail debout prolongé
• Climatisation et chauffage central
• Cuisinette à la disposition des thérapeutes
TARIFS
Possibilité de location au bloc (AM, PM ou SOIR).
Tarifs très concurrentiels.
Bien situé à quelques pas du métro Lionel-Groulx, autoroute 720, marché Atwater, centre-ville.
Bien situé à quelques pas du métro Lionel-Groulx, autoroute 720, marché Atwater, centre-ville.
Pour plus d'information communiquez avec nous au 514 508-5255 ou à info@clinik.ca
Consultation room for rent
Published on June 1st 2016
Consultation/treatment room available in medico-aesthetic clinic.
Completely renovated turnkey space, everything included (wifi, electricity, heating).
Ground floor location with on-street entrance, waiting area, washroom, choice of one of three closed offices.
Well-located, just steps from Lionel-Groulx Metro, Highway 720, Atwater Market, downtown.
$300/month.
Available immediately.
Call for a visit 514-931-0422.
Studio Zen — Atelier de santé et beauté www.studiozenmtl.com
At the center of Plateau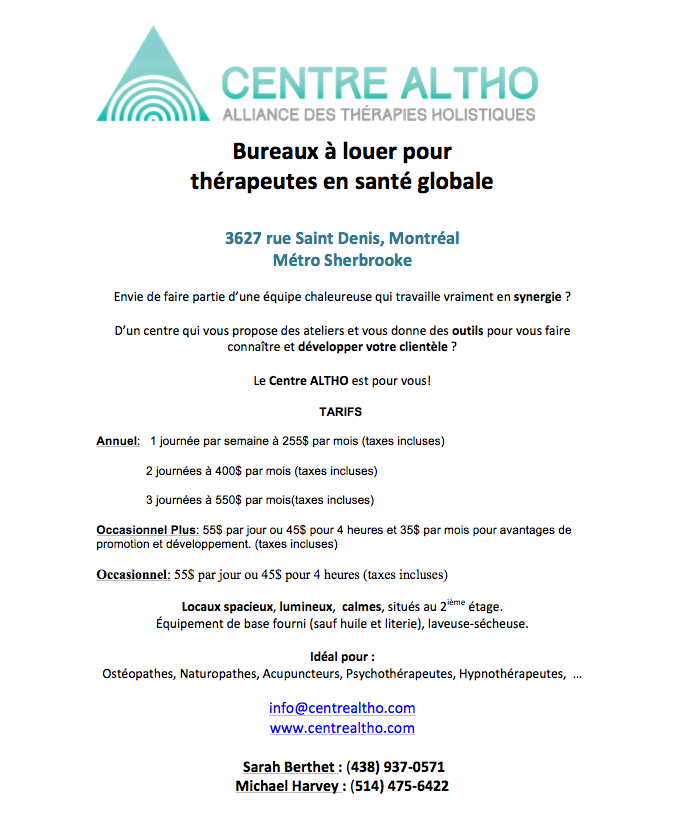 Located in Sherbrooke or Berri UQAM metro

Salle pour thérapeute à louer 10$/hr.
salle d'attente, salle de bain, douche dans la salle, table de massage, sauna infra-rouge, draps, système de son, wifi, air climatisé et matelas chauffant.
Pour visiter ou pour de plus amples informations :
​​Studio Orchidée
514-224-8855
Share a local in Châteauguay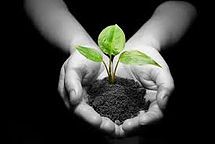 Ostéopathe de Châteauguay, recherche un professionnel en santé globale pour partager mon local de 1 à 2 jours par semaines ou les matinées, à discuter.
Marie-Josée Ricard
514 912-1506
Therapist office in the center of old Ste-Rose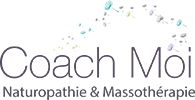 Clinique multidisciplinaire située au cœur du vieux Ste- Rose dans une maison centenaire entièrement rénové.
Vous devez avoir la possibilité de prendre de nouveaux clients à votre horaire et devrez travailler en synergie avec les autres thérapeutes.
Possibilité de sous-location.
Spacieux bureaux fenêtrés, aménagés avec table de traitement, lavabo, bureau de consultation, système audio.
Salle d'attente, immense stationnement, entré au rez-de-chaussée.
Belle opportunité pour candidat motivé et recherchant un milieu de travail motivant.
Vous pouvez visiter le www.coachmoi.com pour un aperçu.
Valérie Martin
Naturopathe agréée et Massothérapeute
Clinique Coach Moi
94, boulevard Sainte-Rose
Laval, Qc, H7L 3J7
514-969-8980
For massage therapist in Blainville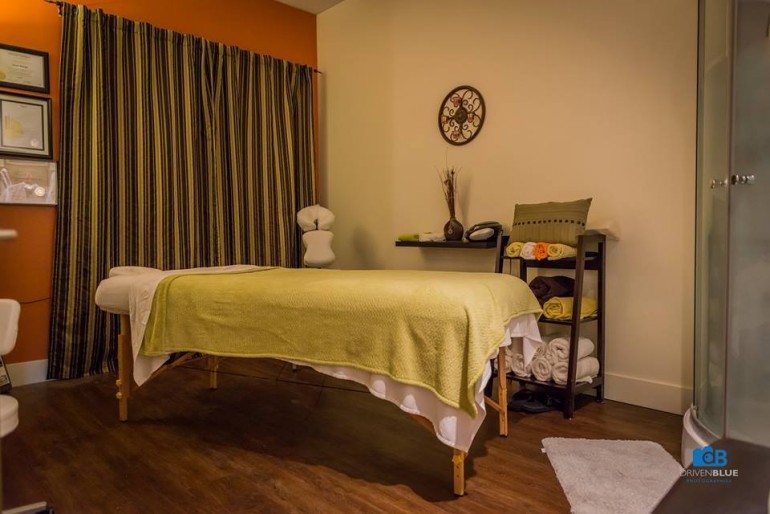 Centre Santé Coaching is currently looking for a massage therapist for a superb local for rent. Multidisciplinary and friendly team.

Contact us for more information.
Valérie
514-815-5429
1436 result 206, Boul. Curé-Labelle, Blainville, QC, J7C2P2
Office for rent near Rosemont College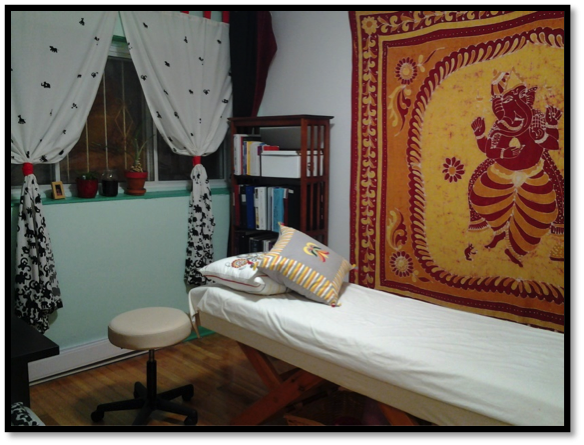 Local is located near Rosemont College and St. Michel Metro in an apartment.
You will have access to:
massage table
desk
plumb line for postural analysis
fully equipped kitchen
comfortable bathroom
wifi

The place is quiet and easy to access as public transport or by car. The rental is affordable.
The ideal start to practice!
France Latulippe
514-742-2174
For rent in St-Nicolas

You are a (e) professional) in search of a room in a cozy atmosphere?
Intitute Nouvel Air, located in St-Nicolas (Lévis) has what you need.

We have two rooms for rent (full time and part time) include:
making and confirming appointments;
welcome your customers;
the card payment terminal;
laundry room at your disposal.
We are a dynamic and welcoming team that is committed to the well-being of its client (s) and we expect you to join our great team!

For more information, contact
Karine Goudreault
418-831-7362
For rent / share in Gatineau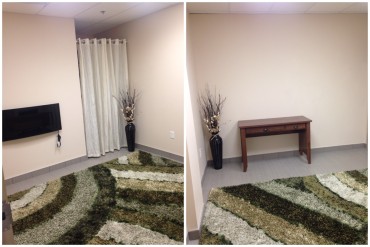 Located in Gatineau (Aylmer) Qc.
We have a very nice partially furnished room, available for an / a massage therapist.
The renumeration is discussed, rent or commission
For more information contact Sandra
819-684-7690

Office for rent in the day in Terrebonne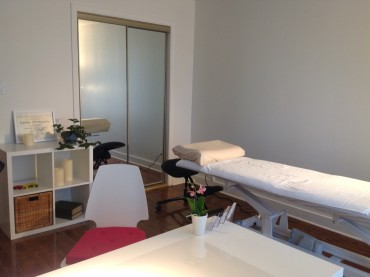 Office for rent in the day in Terrebonne on Montée Masson in masonry occupied by health professionals (Nurse, Osteopaths, Massage Therapist and Social Worker).
Looking profile focused on health, Nathuropathe, Acupuncturist, Physiotherapist, Homeopath. Each professional has its established customer. You will get a great visibility.
The office is furnished with an examination table and a desk and a personal storage space.
A must see. Available 01/10/15
Alexis Martin
Axiome Ostéopathie
Ostéopathe D.O. M.O.Q
514-212-9482
551 Montée Masson
Terrebonne, J6W 2Z4
Local rental St-Eustache / Deux-Montagnes
Hello,
I look for a therapist to share my room in the St-Eustache / Deux-Montagnes.
I can be reached at
450-491-3601
Best Regards
Rachel St-Maurice
Therapy room to rent in a clinique in Westmount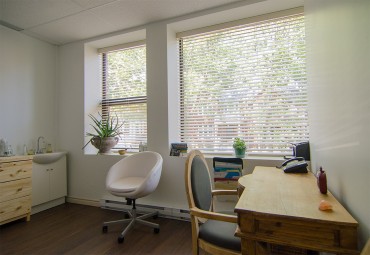 I'm looking to rent my therapy room to a professional therapist (acupuncturist, osteopath, massage therapist, naturopath, homeopath etc.)
We are an integrative health clinic located on Sherbrooke street in Westmount, just minutes away from Vendôme metro and the McGill superhospital.
The room could be rented one or two days a week.
For more details or to schedule a visit please contact me via email.
Cristina Androne
Specialist in digestive and intestinal health/Naturopath
(Member of ANPQ)
Massage therapist
crisintouch@gmail.com
Related Documents
Office for rent in Vieux-Terrebonne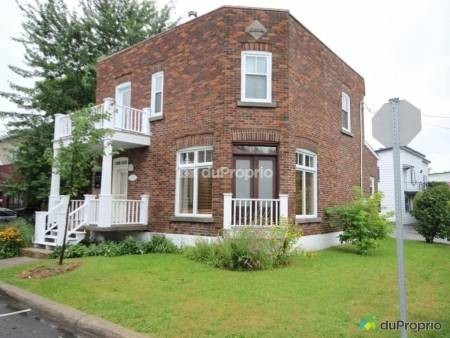 Office to rent for professionals and therapists in Vieux-Terrebonne
• century house that offers a stamp and a warm atmosphere.
• a reception area, a waiting room, a kitchenette and a furnished conference room.
• Easy parking on the street and a public parking nearby
For information, please contact Sylvain
514-236-0659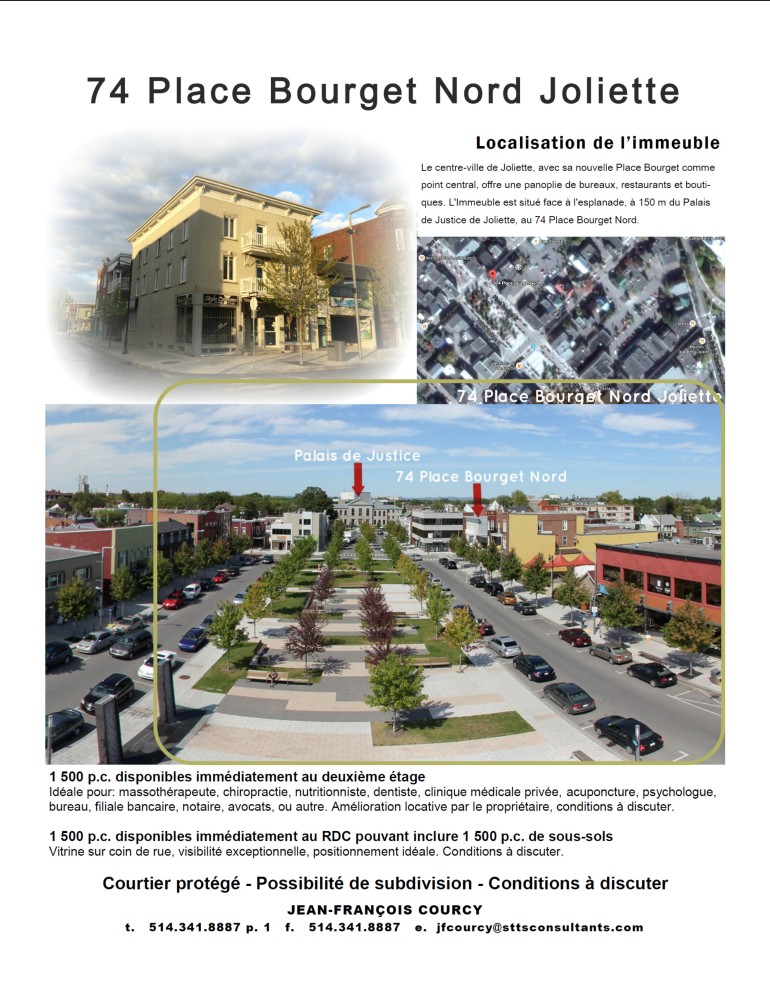 Looking for the best place in Joliette to open your clinic?
We have spaces for rent in downtown Joliette, 5 minutes walk from CEGEP, 150 meters from the Palais de Justice, directly in the heart of Joliette at the corner of Place Bourget Nord and St-Viateur .
The building hosts a medico esthetic clinic, in place for nearly 40 years.
An interesting and interested clienteles: people who invest on them!
The area offers excellent visibility and the building accessibility generates a large customer traffic.
Sector in demand - Several restaurants, terraces, established shops - Business dynamism - walking distance from Superior Court, the Quebec's Court and the Régie du logement .
Price and terms to be discuss; 100% leasehold improvements can be included in lease.
Possibility of subdivision - Conditions to be discuss
Jean-François COURCY B.Sc MBA
Consultant sénior
S T T S Consultants
E. jfcourcy@sttsconsutlants.com
T. 514.341.8887 poste 1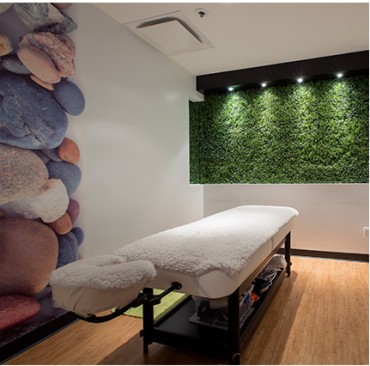 The Directorate of Complexe Sportif Longueuil is looking for qualified massage therapists, self-employed, in search of a place to practice.
The environment that we offer for rent is newly renovated, efficient and well equipped.
The proposed formula is flexible and without attachment, you do not have to sign a lease or commit yourself in any way.

The hourly rate in 2015 is $ 6 per half hour, you can rent by the hour, half-day, block hours etc.
It is important to keep in mind that the duration of the lease must include all activities and tasks have to be performed before and after the session.
All should bring their bedding and products leave the place clean when comes time to leave.
Also, everyone should bring a access card ($ 36 / year), which must be renewed at expiration.
This card is required to circulate in the facility (doors, turnstiles etc.)
Ridership in high season is an important potential clients and quality.
It is permitted to solicit users of the Complex on site through the promotion of your skills (business cards, posters etc) as it is allowed to invite them and treat your own customers.

You can reach me by phone or email.
Simon Larocque
slarocque@complexesportiflongueuil.com
450-679-2131 ext 233
For rent in Longueuil for therapist
Three options rentals, located on the second floor of a commercial building near the Cégep Édouard-Montpetit in Longueuil.
Office to share (120 ft2), with lots of natural light, ideal for health professionals (Osteopath, acupuncturist, naturopath, nutritionist ...).
Spacious office for rent located in a health center. Office closed with two doors.
Great room for rent ideal for workshops, conferences, training ... (1000 ft2). Spacious room with lots of natural light.
With reception area and kitchen to share.
Ample free parking behind the building.
Very accessible by public transport.

For more information please contact Stéphanie Turcotte
450-674-0110
info@essere.ca
www.essere.ca
Local in a podiatric clinic near the junction 15/640
Bien à vous cher(e)s collègues,
Nous avons 1 ou 2 beaux locaux à louer dans une nouvelle clinique podiatrique située à Boisbriand, près de Mirabel et de l'autoroute 15. Idéal aussi comme deuxième point de service car il est possible de louer seulement une journée par semaine.
Les avantages de nos locaux sont:
Possibilité d'utiliser les chaises podiatriques
Location flexible ( de 1 journée à 5 jours/semaine)
Superbe vue.
Endroit très calme.
Endroit passant, à côté de la 15.
Nouvelle immeuble, excellente construction.
Prix très compétitif.
Collaboration interprofessionnelle.
Si cela vous intéresse, veuillez nous contacter au
450-818-7433
Dre Myriam Dion, DPM
Dre Marilou Arsenault, DPM
For rent in St-Henri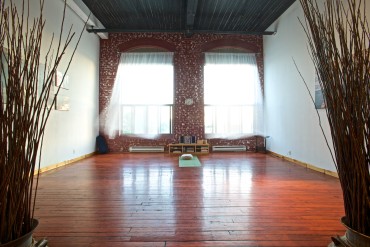 ESPACE ZEN est à la recherche d'entrepreneurs passionnés pour partager un magnifique loft commercial situé dans le quartier St-Henri, à Montréal.
Vous êtes thérapeute dans le domaine de la santé/mieux-être et cherchez un espace pour travailler et recevoir vos clients?
Deux options possibles :

Option #1 : Location de l'espace complet avec un tarif fixe par mois. Vous aurez ainsi un accès privilégié à l'ensemble de l'espace (salles de soins et de consultations, espace pour activités de groupe, espace bureaux).
Option #2 : Location d'espace de façon ponctuelle pour vos consultations, rendez-vous ou évènements. Réservation requise sous disponibilité des salles.

Cliquer sur le lien pour visionner un court vidéo vous montrant l'espace :
Pour toutes questions ou informations supplémentaires, je vous invite à communiquer par courriel au
info@espacezenmontreal.ca
ou par téléphone
514-277-7905.
Espace Ananda
De la pleine conscience à la félicité
STUDIO À LOUER pour :
cours et ateliers de méditation, yoga, taichi, Qi Gong, tantra,
développement personnel et autres approches holistiques de groupes
Espace Ananda ouvrira ses portes le 1er mars 2015.
Il vous offre un magnifique studio très lumineux de 850 pieds carrés à louer en plein coeur de Montréal dans une atmosphère zen et joyeuse.
Facile d'accès, le studio est situé au 5814 rue St-Hubert à deux pas du métro Rosemont. Il est situé au r.d.c. avec une entrée privée, un grand espace d'accueil et une salle de bain privée pour votre participants.
Possibilité de louer pour une programmation hebdomadaire régulière ou pour des événements ponctuels.
La location du studio comprend :
- Chaises de méditation
- Tapis de yoga
- Chaises conférence
- Système de son
Forfaits de location :
La semaine :
25 $ de l'heure, 50 $ pour deux heures et 75 $ pour la soirée entière
La fin de semaine :
3 heures pour 100 $, la journée complète pour 225 $, 400 $ pour la fin de semaine complète.
Dépôt de 30% sur réservation et signature du contrat de location.
Pour réserver, merci de contacter
Martin Bilodeau
5814 rue St-Hubert à deux pas du métro Rosemont
Tél: 438-380-7758